Interviews
Mass adoption of NFTs and Web3 is "inevitable" despite bearish market, PWN's co-founder says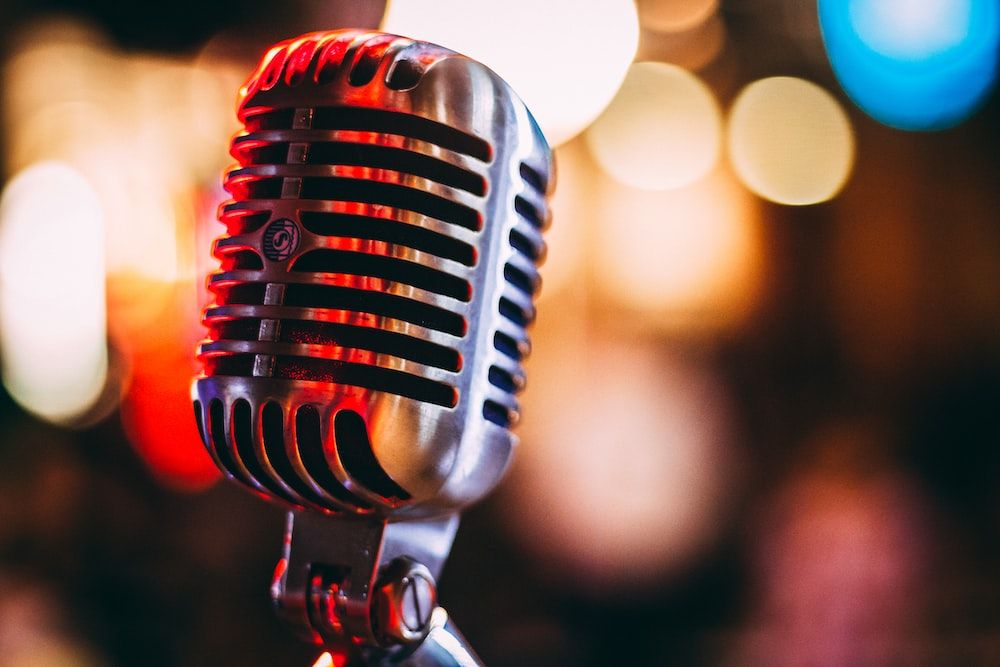 The NFT market along with the general crypto market is currently in a state of peril. Bitcoin, for instance, is trading at around $16,600, down from its all-time high of $69,000 a year ago. The prices of many blue-chip NFTs have also declined significantly. Notably, up to $55 million worth of Bored Apes were at risk of being liquidated on BendDAO after the price of the blue-chip NFT collection fell from 153.7 ETH in May to 69.69 ETH in August.
While critics have seized the opportunity to throw jabs at the crypto sector, calling it a bubble, founders like Josef Je are confident that Web3 is here to stay.
In this exclusive interview with the founder of PWN, Josef Je, DAO Times discusses the future of Web3 and NFT lending, as well as how PWN was formed and what makes it unique.
Are NFTs and Web3 here to stay?
We wouldn't have created PWN if we didn't think that's the case. To me, web3, DeFi, NFTs, and crypto have proven a 10x improvement factor. To be honest, I don't understand how so much of the legacy financial system still operates.

I don't even worry all that much about wide adoption anymore, as we are past the point when it's necessary - the ecosystem is largely self-sustaining economically. Although we might have to wait for a generational change at the decision-making level (from executives, regulators, and so on), mass adoption is inevitable at this point.

Even though we might see various market hypes and downturns or even see some of the most popular collections or tokens vanish as people abandon them, it doesn't mean that the system is dysfunctional. Instead, it's simply fluid, as it operates globally 24/7. Because of this, very similar market cycles happen at a much faster pace.
PWN was founded by Josef Je, Steve Fau, and Simon Kozak. Can you tell us a bit about your background and how you came up with the idea to launch a DeFi lending protocol?
I first became aware of Bitcoin through Silkroad in 2011. At that time, I couldn't care less about new financial primitives or trustless global currency. Bitcoin was just the thing – the magic internet money – that you needed to pay for certain stuff online.
It was first with Ethereum in 2015/2016 that I realized blockchain actually has the potential to change the technological paradigm, and out of an interest in learning more, I started organizing meetups and technological workshops at the Institute of Cryptoanarchy of Paralelni Polis in Prague.
For two years, I made a living as a freelance Solidity developer and auditor. After that time, I joined the Ethereum Foundation in 2018 to work on a variety of projects including things within operations, R&D budgeting, protocol financing, and Devcon.
PWN was initially seeded as a dummy project to get back into the hands-on coding during Hackmoney in 2020. It was created under the name "ProgPawn", and I never ended up submitting the project.
In addition to the above, I should also acknowledge and thank several banks for rejecting my mortgage requests due to my involvement in the cryptocurrency space and the fact my salary was paid in ETH for a good while. This proved to be an important impulse and motivation to build a cryptonative alternative.
In a nutshell, what differentiates PWN from its competitors?
PWN is cryptonative at heart. It doesn't attempt to create a market niche-locked product (targeting only blue chip NFTs or only highly liquid tokens), but instead, an open DeFi protocol that can easily tap into the existing infrastructure and allows others to build on top of it. PWN is completely non-custodial, permissionless, and independent of any on-chain oracle.
The holy grail mission of PWN is to allow cryptonatives to use digital assets to back a long-term mortgage without the fear of being liquidated and losing them during price spikes.
The NFT market and cryptocurrencies, in general, are quite volatile. Doesn't this make NFT and crypto-based lending less attractive?
While it's true that there is a long way for the market to reach maturity and increase certainty, it doesn't mean there isn't already a sufficient market opportunity at this time. Even though the majority of the loans on PWN or similar protocols are short term and speculative, PWN is here for the long run - in the perspective of three to five years, the temporary volatility isn't all that significant.

Contrary to the vast majority of DeFi lending, PWN distributes the risk between the borrower and the lender - as a result, the loans are actually much heartier.
We are aware that PWN has a decentralized autonomous organization (DAO). It appears the DAO has been quite inactive. What are the functions of the group, and how can someone become a part of the DAO?
The PWN DAO hasn't yet been initiated. This is because the PWN protocol is currently bare-boned, without any fees collected, adjustable parameters, or an owner that can do anything with it. Thus, having a governance structure right now would be premature. Our current goal is to first establish a sufficient community and issue the DAO once there are enough brains to operate it.
You recently launched a new tool known as "Token Bundler," which allows borrowers to consolidate multiple assets when creating a loan request. How does the tool work? What are some of the benefits of the new feature?
PWN's Token Bundler enables PWN users to create a diversified collateral portfolio, which can lead to higher probability of getting a loan funded. Using Token Bundler, users can combine ERC-20, 721 and 1155 tokens.

For example, users can throw their unique assets – like their public ENS name – alongside a low market cap fungible token to indicate that they have more skin in the game in the deal and thus will be more likely to pay back a given loan. Alternatively, imagine having a complete powerful deck of gaming cards which will make the collateral interesting to other players of a particular game. Users can also create a diversified enough portfolio of tokens, making their bundle more lucrative to lenders.
In June 2022, the team released its first NFT collection. According to data on OpenSea, there have been no secondary sales since the digital collectibles launched. What was the idea behind the NFTs? Do holders enjoy any special perks? Are they any future upgrades and utilities in the works?
PWN isn't by any means an art or digital collectible project. We primarily created the PWN plaNFT collection as a funny giveaway gift to reward our community, not in order to sell it or fund raise through it.
We think that for a cryptonative or a web3 project, it's important to dogfood and occasionally play around with the items the ecosystems is built around. That's why we had our alpha gated by the alpha POAP, and we'll certainly be adding more token-unlocked features. PWN prioritizes rewarding our community members – on-chain tokens associated with PWN are then the easiest way to identify one's participation in the PWN community.
Are there any upcoming updates or tools we should be excited about?
We recently introduced PWN Safe, our self-custodian smart contract wallet which will enable the DeFi mortgage use case of PWN. Stay tuned for more information about the tool.
What other DAO projects should we keep attention to? Maybe some of the team members are also participating in other DAOs that are worth watching closely?
ENS is one of the most active communities that PWN is following. For more information, read through PWN's interview with the core developer of ENS, Makoto Inoue.

In general, we appreciate projects made by cryptonatives for cryptonatives. Nation3 DAO is a great example. You can explore PWN's interview with Luis Cuende from Nation3 DAO on our blog, too.
Another example could be the recently introduced SafeDAO (previously Gnosis Safe). This is an Ethereum-based digital asset management platform upon which we're building our newest product, PWN Safe. Read about it in our related article.
How do you keep track of DAO news? Maybe you can recommend news channels or influencers.
We actively follow different types of media, including community forums, Discord servers, community AMAs, podcasts, and a wealth of relevant social accounts and newsletters.
Internally among our team, we've created an ever-growing knowledge base based on the suggestions from PWN team members. This knowledge base consists of many well known news publications – for example, Bankless, The Defiant, or The Daily Gwei.