Although the results of the poll are not binding, Dope DAO has shown interest in prioritizing the development of its Turf Apartment Builder in 2023. The dev proposal received significant support from community members in a Snapshot vote that ended on Monday.
On December 29, Dope DAO created a poll to gauge community interest in potential developments for 2023. According to the proposal, the decentralized autonomous organization has around $219,000 in its treasury to fund initiatives that improve the DOPE ecosystem.
Some of the proposals that were up for voting included stabilizing and launching MMO Beta, launching Swap Meet v2, Dope MMO quests, launching a paper rock scissors game, funding exploration of a fighting and 3D game, and funding the Turf Apartment Builder.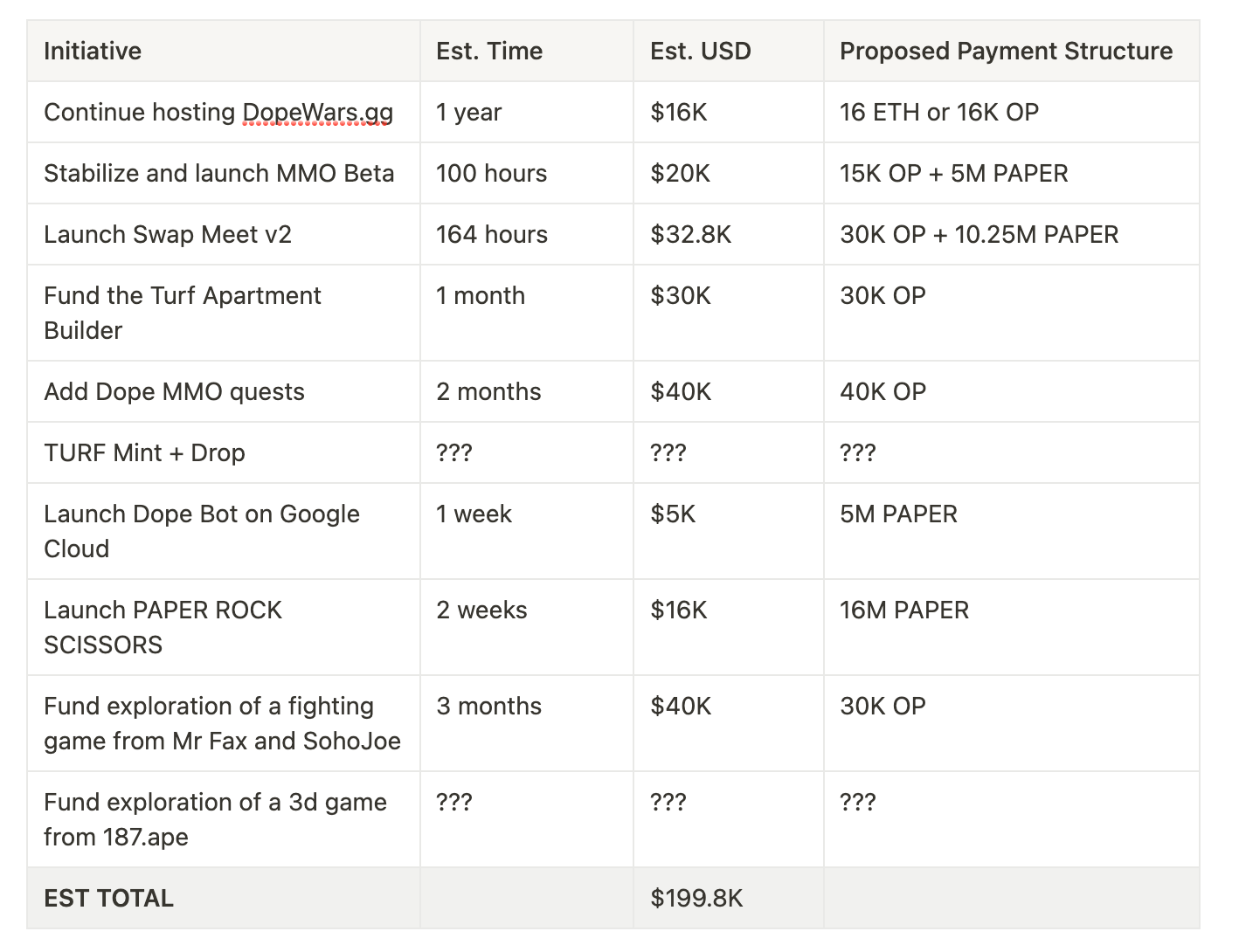 The idea to fund Turf Apartment Builder received the highest number of votes, with approximately 47% of the voters rallying behind the initiative. The proposal to stabilize and launch MMO Beta was the first runner-up, garnering about 23% of the votes.
Apartment Builder is a housing game tool built on Optimism. Using the tool, players will be able to build apartments in the DOPEWARS metaverse. While apartments will be filled with default furniture on launch, players will be able to acquire new furniture and customize their space in several ways.
The team behind the game tool expects the project to gulp about $30,000, with a $10,000 reserve to account for any possible maintenance. If approved, the tool will be deployed in about three months.
The creation of a vertical slice with main features and raw design will take between 30 and 35 days. The second phase, which will include the implementation of all the UI, additional features, and connection to the Dope Phaser game, should take between 45 and 60 days.
Check BTC Peers guide of the most promising crypto
Comments