News
Decentraland x MetaTrekkers is launching multi-platform entertainment series to boost brand awareness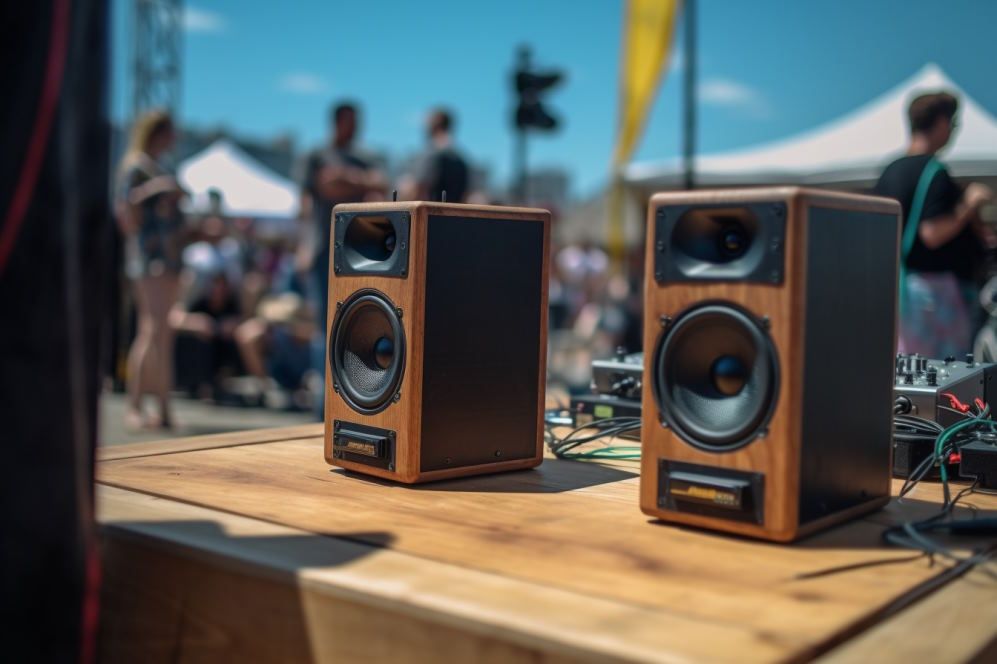 MetaTrekkers is launching a multi-platform entertainment series to increase brand awareness and attract new users to Decentraland. The BeatTrekkers series 2 and 3 will run for 10 months and will feature DJ battles, concerts, and satellite events. MetaTrekkers aims to increase sustainability and bring in new users to Web3 through carefully planned and executed events.
Previous events hosted by MetaTrekkers include Dubfest, Venice Music, Yossy Concert, and BeatTrekkers 1st series.
Dubfest was a reggae music festival that celebrated the culture and history of reggae music and brought together the Decentraland community in a vibrant and colorful atmosphere.
Venice Music was an independent music label that specialized in electronic and dance music. They hosted a series of concerts over ten months, showcasing some of their top artists and providing a platform for new and emerging talent to reach a wider audience. The label was founded by Troy Carter, former manager for artists like Eve, John Legend, and Lady Gaga.
Yossy is a promising Latin urban music artist with a unique sound and style. He recently performed at the Decentraland concert, reaching a new, niche audience of over 12,000 followers.
BeatTrekkers 1st series was a web3-based music competition where DJs and artists competed. The competition was designed to bring together the Decentraland community and showcase some of the top talents in the electronic and dance music scenes.
The BeatTrekkers series 2 and 3, which will run for 10 months beginning in May 2023, will feature a range of events and activities, including concerts and DJ battles. The grant size for this project is $186,500. The BeatTrekkers DJ battle will be a central component of the series, with 14 battles planned over the course of the 10 months. The battle will be split into two series, each featuring eight battles and semi-finals and finals round.
In addition to the DJ battles, the series will also feature five concerts, each showcasing an independent artist or Venice Music. The concerts will be held at various venues throughout Decentraland and will be designed to onboard new users to Web3.
MetaTrekkers will also host a number of satellite events throughout the year, with the aim of increasing sustainability and bringing in new users. These events will be carefully planned and executed to ensure their success, and they will generate revenue to support the ongoing work of the MetaTrekkers team.
The entertainment series will be supported by an aggressive marketing and advertising campaign, which will include Google advertising, email marketing, search engine optimization, social media ads, and social media management. The campaign will be designed to raise awareness of the events and attract a larger audience. The monthly cost of marketing and advertising will be $2,950.
The budget for the series is broken down into 14 parts for a 10-month period:
$48,000 for the Execution Team (9+ person team)
$29,500 for Marketing Ads
$24,000 for Venue and Event Support Team
$18,000 for Graphic Designer
$14,000 for Community Management
$12,000 for Artists
$10,000 for Competition Prizes (1 month)
$4,000 for Publications (Forbes and Bloomberg)
$3,900 for Host Fee - Twitter Space
$3,000 for Miscellaneous
$2,500 for Hardware Server
$2,400 for Streamer
$10,000 for SDK Development
$5,200 for Host Fee - Main Battle (1 month)
The entertainment series and marketing campaign is part of Decentraland's broader strategy to increase brand awareness and attract new users to the virtual world. The series is expected to draw a targeted audience of 272,000 and generate significant interest in Decentraland and other Web3 technologies.
MetaTrekkers invites anyone interested in the series to attend the events and get involved. The organization is also encouraging users to share the campaign with their followers and fans to help spread the word about Decentraland and the benefits of Web3.
The proposal has received a total of 302 votes. Of those, 72.51% voted in favor of providing the $186,500 grant, while 27.49% voted against it and 2.71% chose to be absent.
Subscribe to our weekly DAO newsletter and follow us on Twitter to stay up to date with important DAO news and knowledge. Contact us at contact@daotimes.com to pitch a story or share your thoughts. Let's build the future of decentralized organizations together.
Check BTC Peers guide of the most promising crypto