While one would have expected the interest in decentralized autonomous organizations (DAOs) to drop in the face of the ongoing crypto winter, data surprisingly shows that there has been an accelerated growth in the number of new DAOs.
According to stats from a data analytics site for DAOs, DeepDAO, over 2,850 decentralized organizations began their governance activities between May and October 2022. This figure is more than twice the number from the previous year.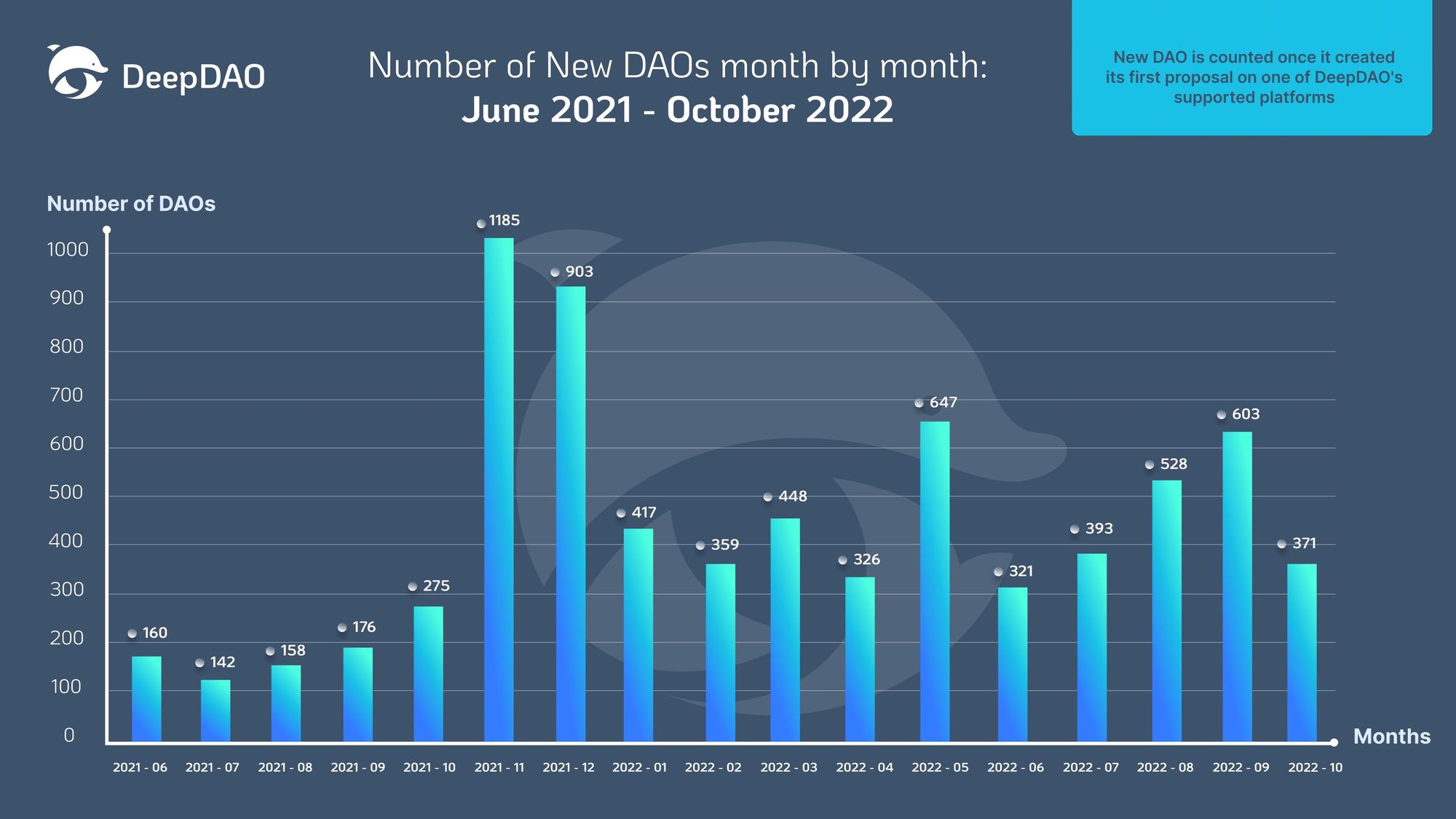 On a month-to-month basis, more DAOs were launched this year than in 2021, except for November and December 2021. DAO activity grew exponentially at the peak of the bull market towards the end of last year. Notably, 1,185 new DAOs were launched in November 2021, and 903 in December.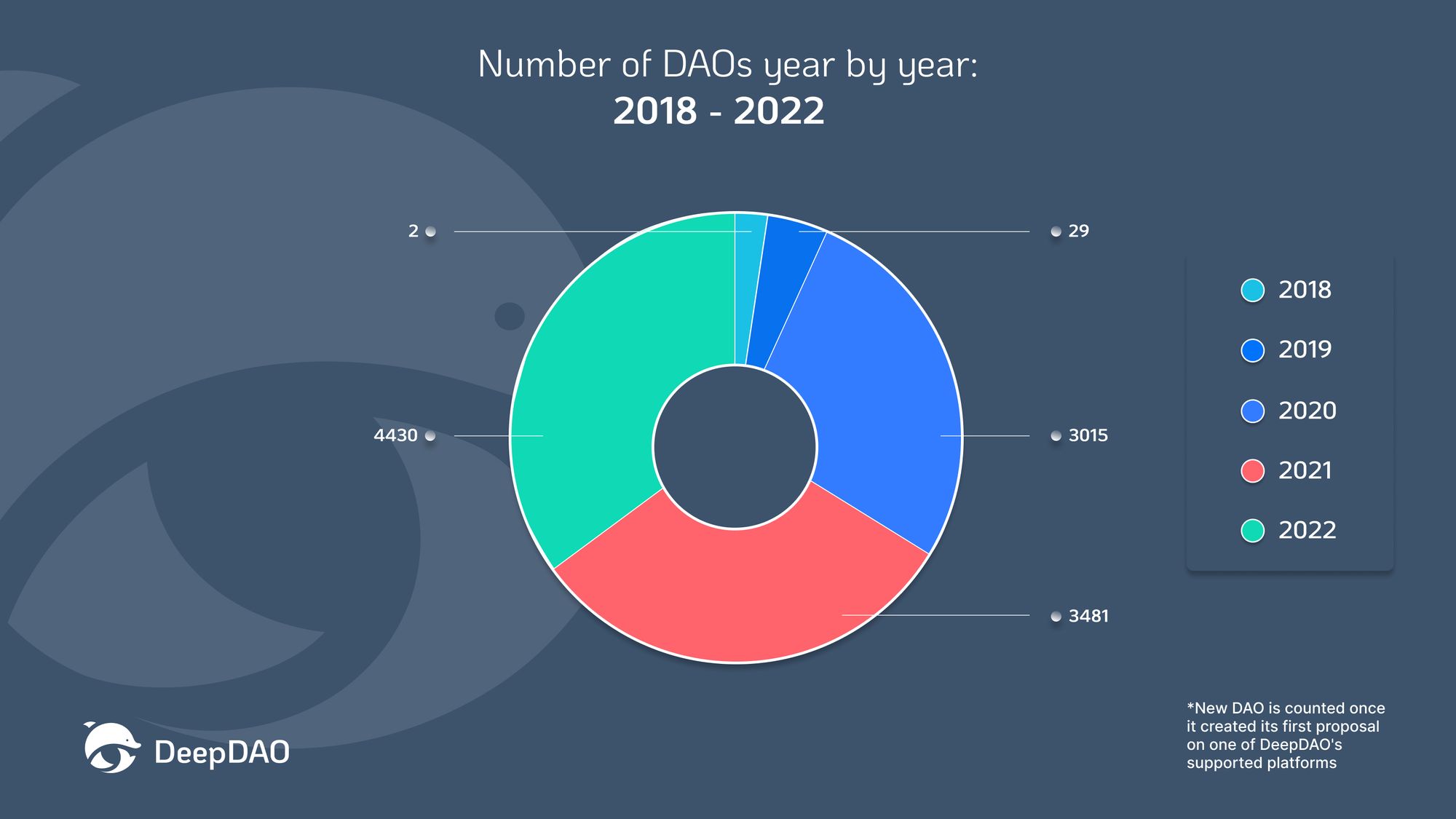 For its analysis, DeepDAO tagged a DAO as new based on the date its first proposal was created. "First proposal seems to be the most indicative measure of when a group becomes a DAO, although a more granular approach is needed," the data analytics firm tweeted.
With regards to DAO voting, Snapshot Labs is currently responsible for the largest number of new DAOs and their off-chain voting. Notable names in the on-chain voting area include Compound Finance, Aragon, Solana, and Substrate.
Over at the broader DAO market, there are more than 10,000 decentralized organizations, with a total treasury of $8.8 billion. Uniswap is currently leading the pack with a treasury of about $2.3 billion. BitDAO and ENS have a treasury size of $1.7 billion and $995 million, respectively. However, in terms of the number of token holders, Polkadot appears to be more decentralized, with about 1.1 million holders. Uniswap comes third on this metric, having over 330,000 token holders.
Comments