Education
Comprehensive DAO tooling guide: List of DAO tools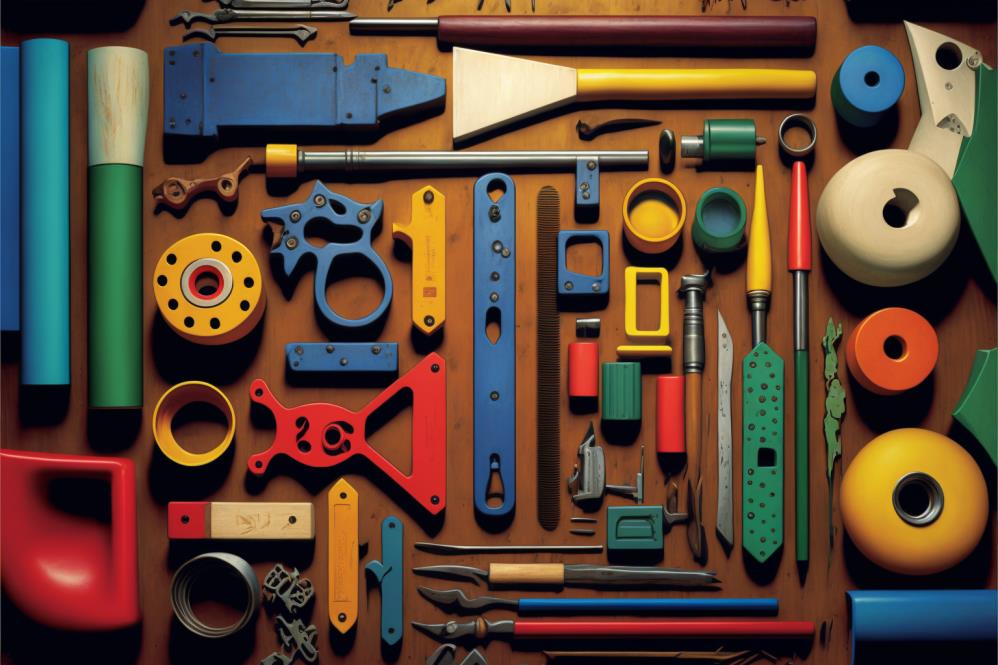 A decentralized autonomous organization (DAO) can be loosely defined as a group of people with shared interests who use the blockchain for governance. The entity is designed to be fully autonomous and operable without a central point of control. Some quarters have described a DAO as "a group chat with a shared bank account."
While starting and managing a DAO might seem like an easy task on the surface, there are often so many things happening behind the scenes. From rewarding contributors to managing funds and incentives, voting, and general organization, things can quickly spiral out of control. This is why DAO tools are needed to address the bottlenecks in the ecosystem.
Are you interested in starting or optimizing your DAO? In this article, we provide a rundown of existing DAO tools. Taking a cue from the co-founder of DAO HQ, Emmet Halm, we have separated these tools into different categories. It is worth mentioning that the product offering of some of the listed tools may extend to other categories.
Meanwhile, we'll continue to update this list as more products hit the market.
DAO Creation
Superdao: An all-in-one platform that offers a step-by-step process to start, manage, and grow a decentralized autonomous organization.
Aragon DAO: One of the oldest and most used DAO builders, Aragon allows creators to build DAOs on open-source infrastructure with governance plugins. The tool has powered the creation of over 1350 organizations.
Colony: Offers a complete DAO toolkit. From the creation of native ERC20 tokens to using domains to group activities, Colony touts itself as "the best way to build your DAO."
JuiceBox: The project describes itself as a "programmable funding protocol for builders and creators. Light enough for a group of friends, powerful enough for a global network of anons." It is community-owned and built for DAOs, NFT projects, crowdfunding, and indie creators.
Homebase: This Tezos-based web application enables users to create and manage/use DAOs on the Tezos blockchain.
DAOstack: DAOstack is an Ethereum-based open-source project "advancing the technology and adoption of decentralized governance."
Syndicate: Powering over 10,000 communities, Syndicate apps and infrastructure let anyone build their community and invest in anything together.
Tribute: Offers a next-gen DAO framework to help creators ship an extensible and modular DAO at a low cost.
Coinvise: Operating on the Ethereum and Polygon blockchains, Coinvise offers "no-code" tools to launch and manage web3 communities through community tokens and NFTs.
DAOhaus: From fluid membership to shared treasury, voting, and proposals, DAOhaus is a no-code platform for DAO creation and management.
Doola: This tool particularly deals with DAO LLC, offering access to legal DAO LLC incorporation in Wyoming.
Legal nodes: This paid service deals with the legal aspect of DAO creation and operations.
Open Law: A tool that allows creators to wrap smart contracts in legal agreements, then execute and sign the contracts.
Mintgate: Connects NFT communities through built-in utility for projects to create interactive experiences.
Upstream: Supports all of the essential functions of a DAO in one easy-to-use platform that requires no technical experience.
NinDAO: A Telegram bot that can turn group chats into DAOs.
Discussion
Discord: Originally intended as a group-chatting platform for gamers, Discord has grown to become the default mode of communication in many Web3 communities. The VoIP and instant messaging social platform allow communities to communicate via voice calls and video calls, text messaging, media, and files in private chats or "servers".
Discourse: An open-source discussion platform used for most crypto governances and projects to discuss proposals, updates, and research.
Commonwealth: An all-in-one platform for on-chain communities to discuss, vote, and fund projects together. Offers on-chain notification, off-chain pooling and on-chain voting, and crowdfunding features.
Telegram: Despite being a traditional cloud-based mobile and desktop messaging app, Telegram is being used by DAO teams for discussions.
Operations & Task Management
Dework: Enables Web3-native project management with token payment, credentialing/onboarding, and bounties.
Notion: An all-in-one workspace for DAO tasks, notes, wikis, and calendars.
Trello: A simple and flexible visual collaboration tool that creates a shared perspective on any project. Used for managing tasks and teammates.
Metropolis: A protocol for DAOs to distribute control to groups of contributors on-chain through Pods, a wrapper around Gnosis Safe.
SourceCred: DAO & open-source community tool for measuring and rewarding value creation.
Spect: A robust tool for creating advanced workflows for DAOs – from projects to onboarding, grants, and rewards. We have a guide on how to use the tool.
CharmVerse: An all-in-one platform for token-gated communities to build relationships, work together and vote
Kickback: Incentivizes event participation by asking registrants to commit a small amount of ETH when they RSVP.
Koop: Web3 tool for managing DAO governance through both off-chain and on-chain execution for proposals.
Autonolas: An open-source toolkit for doing decentralized contribution tracking and recognition.
Avenue: A collaboration tool for web3.
DaoLens: A tool that helps DAO managers on four fronts – discovery, onboarding, contribution, and operations.
DAObox: Provides a legal entity that operates independently of individual contributors while the DAO maintains control. The service includes setting up and maintaining the legal entity, managing major corporate actions, and managing accounts with service providers.
Token Gating
Collab.Land: An automated community management tool that curates membership based on token ownership for Telegram and Discord.
Matrica: Solana-based NFT gating tool for NFT-based verification, token-gating, and voting services to Discord servers.
Sentr3: A paid all-in-one solution for managing token-gated memberships and events.
Unlock: A membership protocol used to create and manage your membership contracts.
Guild: Automated token-enabled membership management for the platforms like Discord, Telegram, Twitter, etc.
Lit Protocol: Provides decentralized identity-based encryption and access control.
Governance and Voting
Snapshot: Popular decentralized voting system that supports various voting types.
Realms: Home for on-chain communities in the Solana ecosystem.
Tally: DAO tool for creating and passing proposals. Also support real-time research and analysis, as well as governance tooling.
Gardens: Based on the 1hive model, Gardens is a framework for a composable, decentralized, and self-improving DAO.
Boardroom: DAO discovery and governance platform. The governance portal allows for faster, smarter, and more informed decisions.
Jokedao: A bottom-up, on-chain governance tool for communities to submit entries and vote on favorites. Communities vote on their own ideas instead of waiting on central teams to submit proposals.
Treasury Management
Gnosis Safe: Allows teams and individuals to fully customize how they manage their crypto assets, with the option to set a predefined number of signatures or devices to confirm transactions.
Llama: Allows decentralized communities to allocate their treasuries and assess results.
Utopia: Collaborative payroll and expense management for DAOs, featuring gasless transactions, compliance, and automated payrolls.
Multis: Built on Gnosis, Multis allows teams to monitor their crypto cashflows and spending collaboratively.
Coinshift: Simplifies treasury management by providing efficient multisig tooling to save time & money for crypto organizations.
Karpatkey: Non-custodial and trust-minimised DEFI strategies for DAO treasuries
Recruiting
RabbitHole: An on-chain platform that makes it easy for projects to bootstrap their community — from discovery to onboarding, to training, to scale.
Finance and payments
Coordinape: Scalable & permissionless platform for decentralized compensation built for the needs of emerging DAOs.
Request: A protocol for payment requests. Users can create and share payment requests, as well as manage their crypto transactions from a single portal.
Paymagic: Enables the automation of DAO rewards and payments, such as bounties, grants, payroll, and rewards via API.
Superfluid: Leading asset streaming protocol that enables subscriptions, salaries, and rewards for Web3 companies.
Safe treasury: Payroll management and bulk payments solution.
Frontend & Analytics
DeepDAO: Data analytics site for decentralized autonomous organizations. DeepDAO presents extensive analytics and information gathering.
Messari: Leading provider of crypto market intelligence products and insights.
DAOHQ: One-stop-shop to explore, invest and participate in DAOs. Touts itself as "the world's first DAO marketplace."
Comoon: No-code analytics platform for web3 communities.
The PASS: A DAO aggregator and treasury tracking platform. It aggregating the social graph (onchain+offchain) and track, analyze, and evaluate treasury assets.
Karma: Analytics suite & tooling for data-driven DAO governance.