Opinions
Arbitrum's airdrop and the move toward community-governance
How the Arbitrum airdrop moved the project towards decentralization and community governance and provided a blueprint for other projects.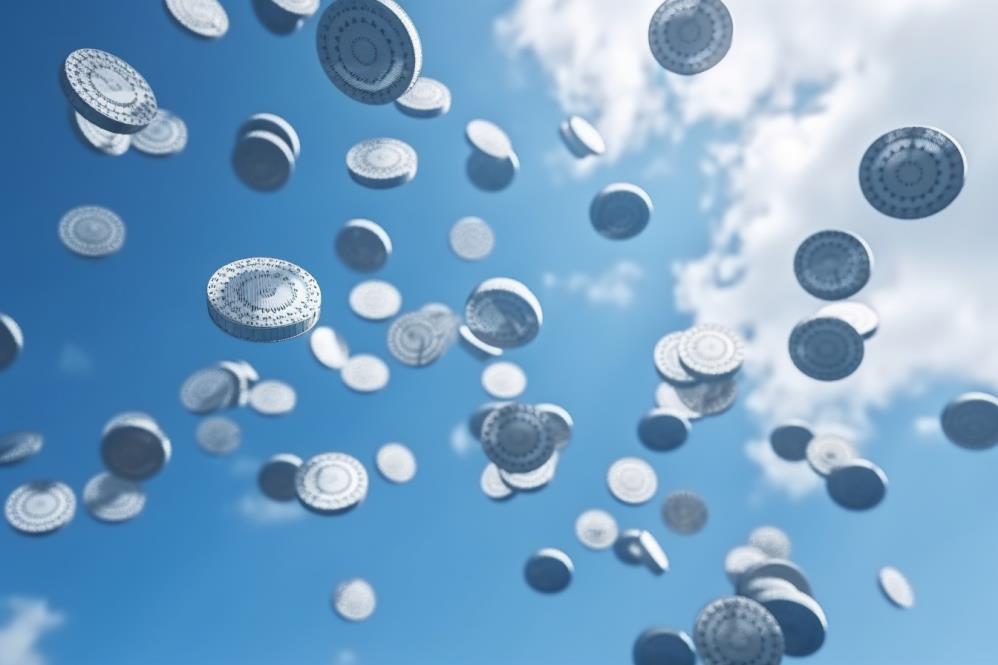 I think that Arbitrum's airdrop will retroactively become seen as an ideal playbook for developing, building, and decentralizing a crypto product. Arbitrum becomes the first layer two scaling solution to achieve stage two decentralization.  
The Airdrop
Today, Thursday, 23rd March, Arbitrum airdropped more than 1 billion tokens to active users of the chain. The volume distributed to users equates to 11.62% of the ARB's initial 10 billion supply.

More than 600,000 unique wallets were eligible for the airdrop, and predictably gas fees soared. Claims went live at 13:05 UTC, and as expected, users rushed to be first to claim. Characteristic of airdrops, many who received ARB dumped their tokens immediately on the open market with tremendous volatility on Uniswap, Traderjoe, and Camelot.

It was an excellent stress test for Arbitrum.

According to data provided by Dune, weekly users, weekly transaction count, and new users are hit record highs. This, however, did cause Arbiscan to shut down for a brief period directly after claims went live.
Ecosystem Effects
A thesis gaining traction, which I agree with, is that over the next week, tokens within the Arbitrum ecosystem should start to rally, given the sudden influx of liquidity.

Regarding TVL Arbtirum, at the time of writing, it stands at $2.09 billion according to DeFiLlama, making it the fourth largest chain and establishing its role as the dominant layer two.

It appears that ARB's price has stabilized at around $1.40, but continued volatility is expected for the next several days until all those that were eligible have claimed.
Why it is Important
The airdrop exhibits another clear example of how crypto actively pays participants for engagement and exploration. But more exciting still is the blueprint Arbitrum laid for the decentralization transition.

Every crypto product moves through three core stages: product creation, community adoption, and decentralization/ community ownership.

The unique element that separates crypto projects from their centralized counterparts is decentralization. Whereas typical Web2 products begin with an open stance encouraging developers and users so they can benefit from network effects, typically, as they mature, they pivot to extracting value from their user base. Crypto products use an alternative business model where this value is shared amongst users, but for this to happen, crypto products/ services must be community owned.

Eighteen months ago, Offchain Labs announced the launch of Arbitrum One mainnet. During this time, they have brought an excellent product to market and built a flourishing community through its use of open-source documentation and a bounty program hosted on Immunefi. Hundreds of teams have built on Abritrum, and end users arrived rapidly, with Arbitrum One being the fastest adopted blockchain throughout the tail end of 2022 and the first quarter of 2023.

Arbitrum One has been under team control, a necessity to build a product and ship it, but now, on March 23rd, the swing towards decentralization has begun, and Arbitrum has become a community-owned and operated crypto good.
Why Airdrops are Effective
There are two central mechanisms for distributing tokens amongst communities. ICOs and airdrops. The distribution through mining or validation services is irrelevant for Arbitrum because it relies on Ethereum for security guarantees.

ICOs attract rampant speculation, and another nasty side effect is the attention they draw from regulatory bodies. Given Gary Genslers' blatant aggression and antagonistic attitude towards crypto, certainly something best to avoid at the current moment.

Airdrops can be distributed based on criteria, and although there will always be airdrop farmers, token distribution via airdrop allows active participants in the network to be rewarded. In this way, governance passes to those who use and interact with the network.
Offchain Labs Blueprint: Arbitrum Becomes Community Owned
Build a product with excellent market fit with a lean and highly skilled team, create a budding community through open-sourcing everything and leveraging bounties and grants, and finally transfer ownership to the community via airdrop, transferring governance rights to engaged and active community participants.