With just two days left to the end of voting, the ApeCoin community has thrown its weight behind a proposal seeking to reward ApeCoin holders with IRL products.
In September, the five-man Forever Apes team initiated "AIP-112: Forever Apes - Free luxury products for $APE holders." The ApeCoin Improvement Proposal (AIP) sought to reward holders of $APE with a mix of free-to-claim digital and physical products. Although the proposal was initially turned down by the ApeCoin council on the ground that it "doesn't show how it benefits the ape coin DAO community," it was reviewed and put up for voting on October 21.
Explaining the rationale behind the project, the Forever Apes team said:
We believe, through a series of shared experiences, products, and stories, we will create a more active and engaged ApeCoin community. It's with these shared experiences that ApeCoin can realize its true potential to become the preferred token of web3.
According to Forever Apes, the free-to-claim luxury products will feature multiple product drops, each highlighting a different NFT collection, crypto personality, or community. The first product drop will be 1,000 decks of NFT-themed luxury playing cards. Subsequent drops may include items like wine, ceramic ashtrays, a coffee table book, and a collab with Gucci, amongst others.
The inaugural drop will be available to those with a minimum of 100 $APE in their wallets. To prevent whales from hijacking the drop by creating multiple wallets Forever Apes will tap on TokenProof's token-gating technology, which will check how long the $APE has spent in a wallet prior to the claim. There are also plans to use backend Shopify limits to discourage whale activity.
Forever Apes is asking for $45,000 from ApeCoin DAO. The funds will be used to design, produce, and ship 1000 decks of cards and develop a token-gated website that can be used for future claims. Interestingly, the team has already launched a concept card deck that was used at the Apes vs Punks poker tournament in Chicago.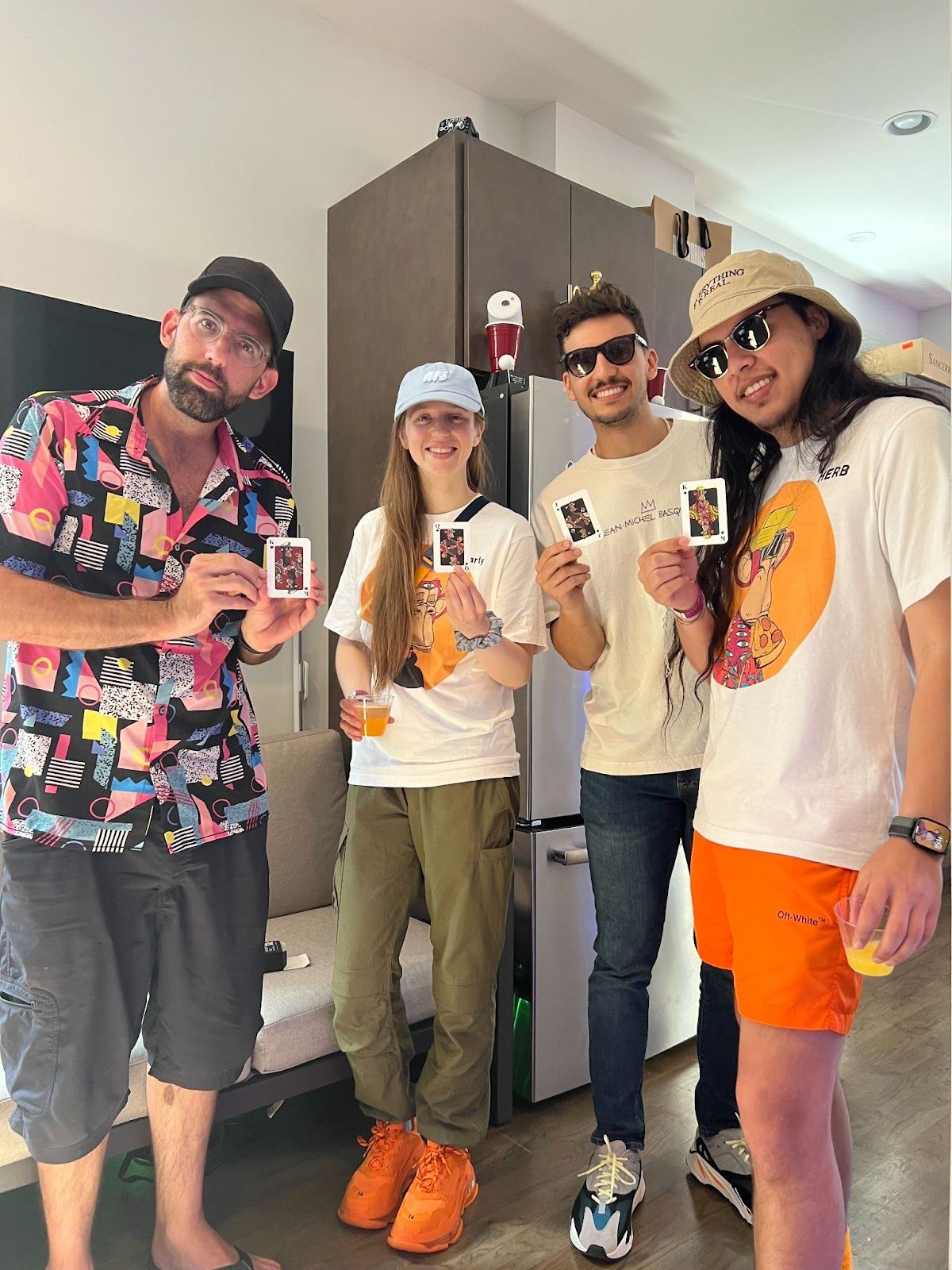 Once approved, Forever Apes estimates that ApeCoin holders will be able to claim the inaugural luxury cards in about 3 months.
Meanwhile, over 93% of the voters (accounting for 2.3 million $APE) are in support of the initiative, with only 6.15% on the opposing side.
Forever Apes is made up of five individuals - 12GAUGE, atareh.eth, Brazy, rtan, and speedracer.
Comments